One Chapter, One Bio & One Headshot
Influence Network Media provides 3 different Collective opportunities to become an author...Amazon Bestselling Author!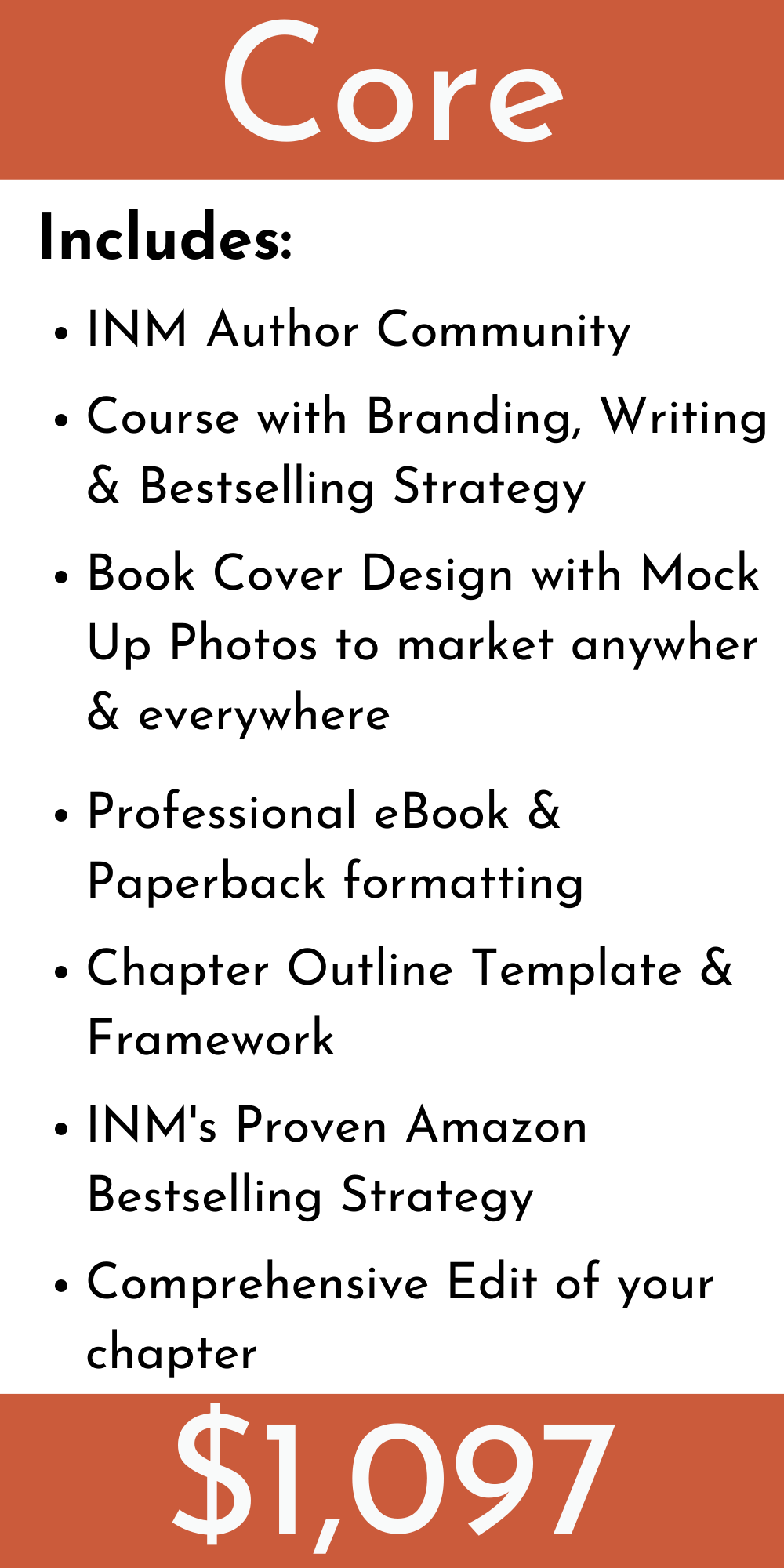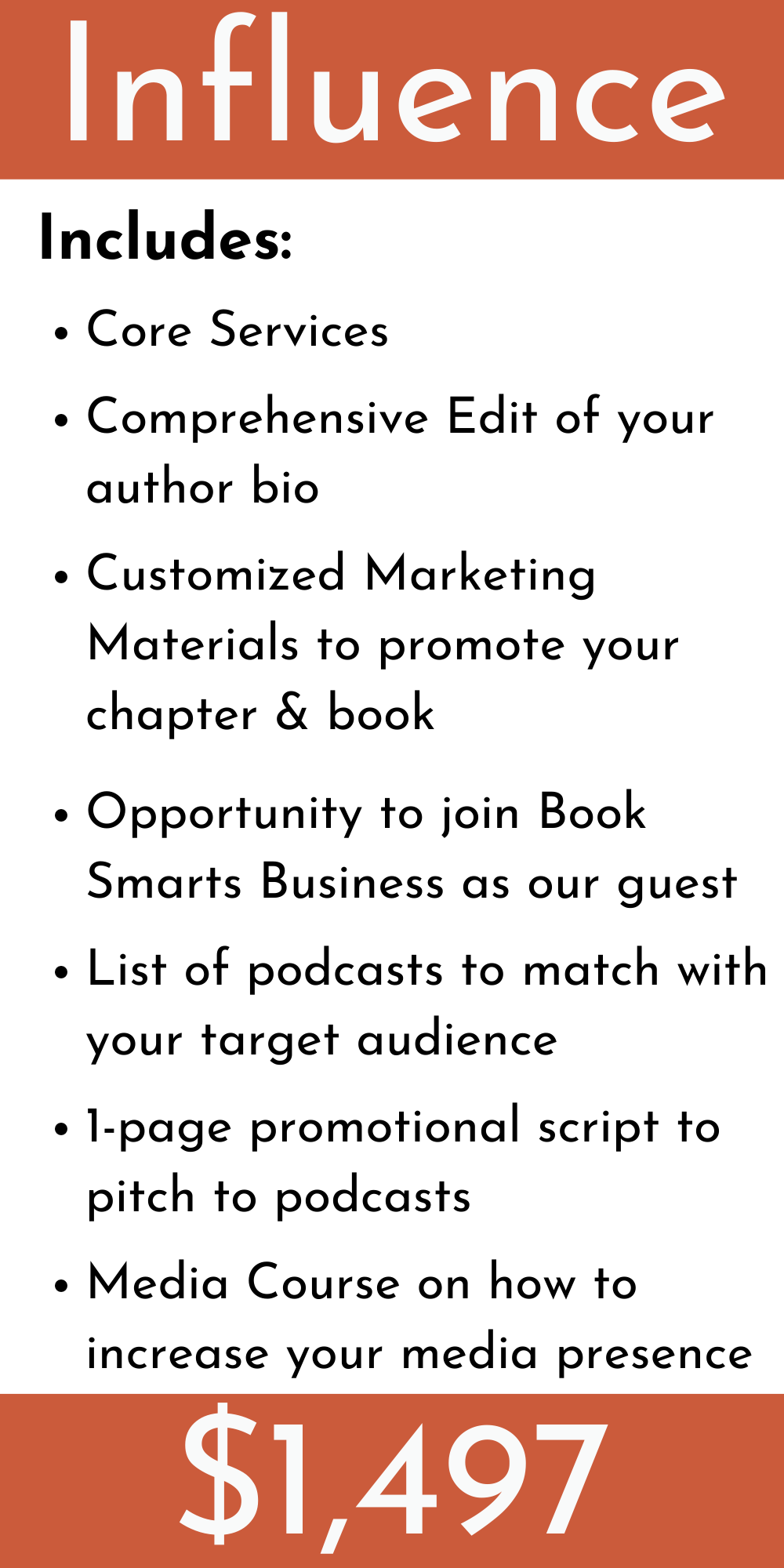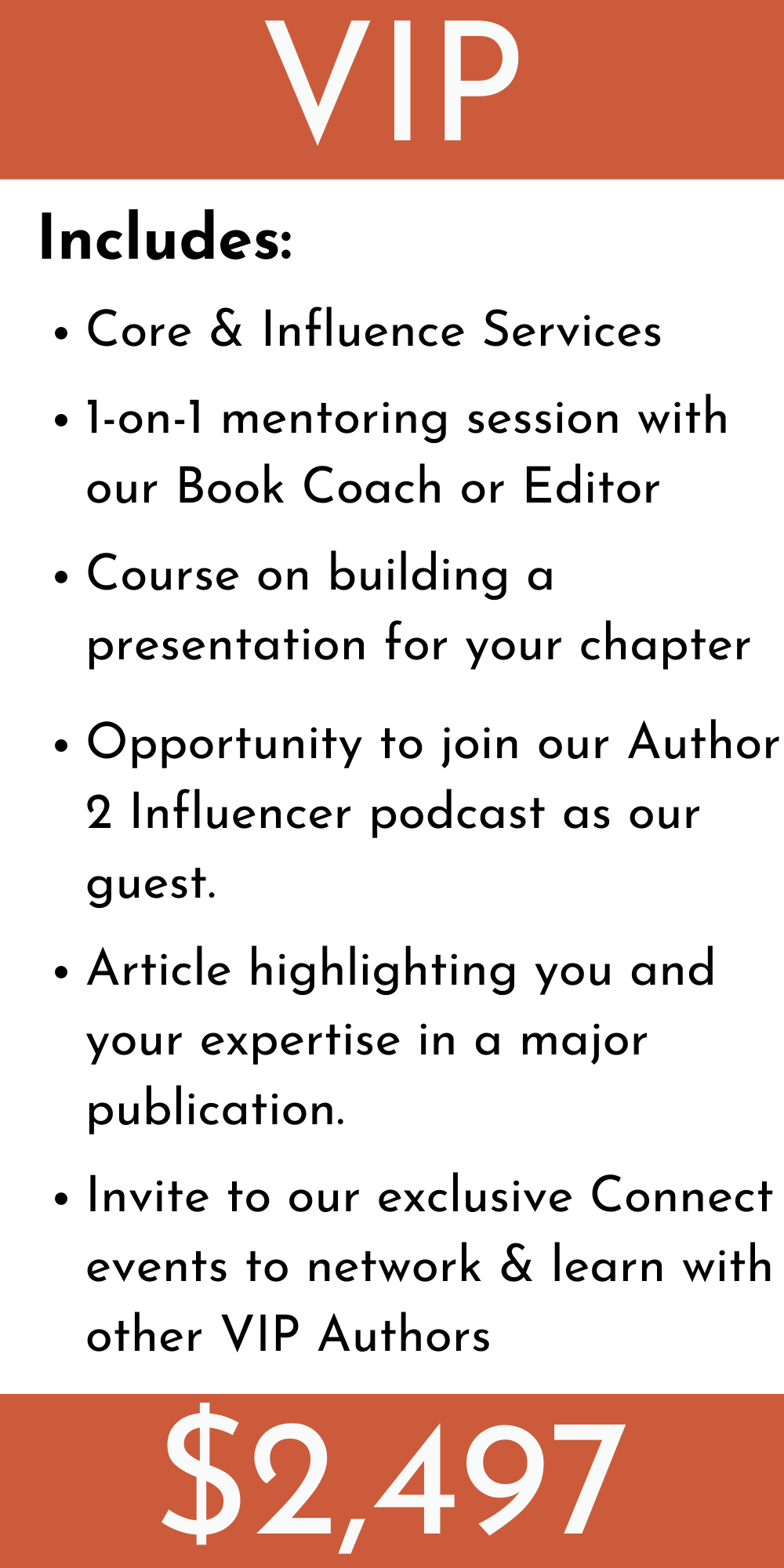 "As a first time author, I was so excited to discover Influence Network Media. It was perfect for what I was looking for. I had been wanting to write a book for a while but found the overall process a bit daunting. With the guidance of Jodi Brandstetter and Melanie Booher, I followed their clear, step-by-step process on developing and writing a chapter for a multi-authored book. Their system is seamless! They provided effective training on topics ranging from how to discover and use the tone that best suits your writing style to how to market the finished product. I am proud to say I am a best selling Amazon author. Thank you, INM! "