Women of Business Book Series - Why Now?

Jodi Brandstetter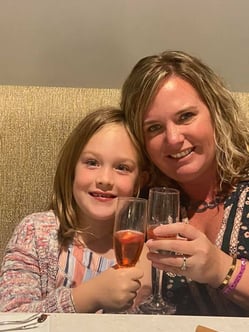 As a mom to a beautiful girl (soon to be 7!), I am always trying to teach her about self-worth, respect, patience, the golden rule, and women's history. I want her to grow up and be whatever she wants to be!
But there are still obstacles that she will face. And I want her to know how to overcome those obstacles.
Without stories from women on how they became successful, how will future generations know what 1) We Endured and 2) How We Overcame?
I'm still learning about Women's History like the 925 Union and women's rights that my mother's generation fought for - had no clue that women needed husbands' approval for a credit card until the Equal Credit Opportunity Act of 1974.
We need to be sharing these stories for future generations.
Influence Network Media is creating the Women of Business Series for these reasons. Do you have a story to share to help future generations of women in business?
We are looking for entrepreneurs, moms with business skills, women in male-dominated industries, women of color in business, and allies for equal rights in business for future generations of women.
We want to help you share your voice to help others! Reach out (jodi@LETSCincy.com) if you want to learn more about this co-author opportunity.